Veterinarian Scientific Consultant - CYPRUS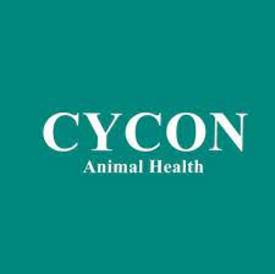 Company
CYCON Chemicals Ltd is a pharmaceutical company focused on animal health and is the official representative and distributor of veterinary global brands for the Cyprus and Greek market. CYCON with more than 30 years of expertise in the animal health market, offers veterinary products, technologies and services in the areas of companion animals, ruminants, swine, poultry and others.
CYCON Chemicals Ltd is seeking to recruit a highly motivated individual for the position of the Veterinarian Scientific Consultant for the offices in CYPRUS .
Role Description
The position reports to the Managing Director and will be responsible for the development of the assigned customer base and product portfolio at a national level.
•Develop customer base and increase penetration for the assigned products;
•Provide support and education on products and services that help animal health and wellbeing;
•Conduct regular field visits to evaluate performance of the medical treatment plan for maximized results;
•Organise regular appointments with professionals to present new products and identify new business opportunities;
•Prepare medical presentations and present them to health professionals or other corporate events;
•Build and maintain positive working relationships with all stakeholders;
•Monitor sales and budget for the assigned customers and products;
•Plan the weekly work-visit schedule and keep records of the meetings;
•Keep up to date with the latest clinical data supplied by the company, interpret, present and discuss them with health professionals;
•Conduct competition and market analysis,
•Maintain knowledge of new developments in legislation and take proactive actions to safeguard business;
•Collaborate with the management to develop effective strategies for long term business growth;
•Performs other veterinarian duties as assigned.
•Daily travelling
Qualifications
•Holder of the title Doctor of Veterinary Medicine
•Experience in B2B sales
•Experience in livestock and specifically in Swine and Poultry will be considered an advantage.
•Excellent knowledge of the Greek and English language, both oral and written
•Computer literate (Microsoft Office)
•Car driving license
Competencies
•Ability to understand end user business processes and operation
•Excellent listening and problem-solving skills
•Ability to react quickly to take advantage of changing business conditions
•Persistent and methodical
•Negotiation skills
•Team-player skills
•Strong verbal and written communication skills
•Ability to work on his/her own initiative
Remuneration
Competitive remuneration and benefit package is offered to the successful candidate depending on qualifications and experience.
Application Process
If you match the role requirements and wish to apply, please submit your CV via email to hr@cycon.com.cy indicating the job title and not later than January 9, 2022.
Candidates that do not meet the requirements will not be included in the selection and assessment process. All applications will be kept confidential.
επιστροφή