Πρόγραμμα Αποφοίτων Κτηνιάτρων των Ελληνικών Ιπποδρομιών - Equine Veterinary Graduate Program-Ride High
Ακολουθεί η ανακοίνωση του ΟΠΑΠ για πρόγραμμα πρακτικής που αφορά απόφοιτους Κτηνιατρικής Σχολής. Οι αιτήσεις πρέπει να έχουν σταλεί μέχρι τις 20 Ιουλίου 2019. Επισκεφθείτε το carrers.opap.gr και πιο συγκεκριμένα το link 'Equine Veterinary Graduate Program''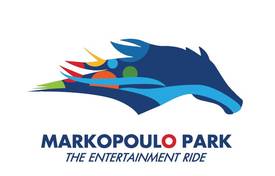 Equine Veterinary Graduate Program-Ride High!
HELLAS HORSE RACES
Hellas Horse Races SA, member of OPAP Group (a leading gaming company) and part of the "Markopoulo Park" (a long-term development plan of horseracing activity), operates the only private Equine Veterinary Clinic (EVC) in Greece which continuously strives to a higher standard of care. In the last years, great improvements have been made in the structure of its organization, daily operation, equipment and facilities. The main purpose of the Equine Veterinary Graduate Program-Ride High! is to share our knowledge and passion to the next generation of equine veterinarians, providing them with hands on experience and the chance to "Get in the Game" in OPAP's award-winning workplace, sharing our core values (Fun, Dynamic, Passionate, Fair)! Great initiative of this program is its research blueprint, actively contributing to the scientific community, aiming to develop young professionals and cultivate a mentality of excellence!
The Program at a glance!
Some of your daily responsibilities will be to:
• Assist in clinical examinations, lameness evaluations, radiography, ultrasonography, endoscopy, surgery and anesthesia
• Participate in the Veterinary Emergency Response Team during race meetings and track work
• Participate in all emergency and critical care cases
• Conduct research on a preferred equine veterinary topic, so as to present a research paper at the end of the Program
• Support the EVC Team's daily operations (patient record keeping, equipment and stock maintenance, inventory, etc)
• One in two Rota
• Monitor all inpatients administration of medication, as well as their patient charts
If you meet the following qualifications, then you are ready to join our EVC Team!
• A degree from a recognized Veterinary University
• A recent graduate (up to 5 years)
• Experience with horses is preferred
• Excellent written and verbal communication skills in Greek and English
• Very good knowledge of MS Office (Word, Excel, Power Point, Outlook)
• Reliability and professionalism with clear thinking
• High learning ability and continuous improvement mindset
• Team player spirit and interpersonal skills
• Willing to response on emergency cases anytime
Duration: 12 month, Full Time
How To Apply:
1. Visit: carrers.opap.gr
2. Select the ''Equine Veterinary Graduate Program'' link
3. Follow the instructions to submit your application!
Kindly apply before: July 20th, 2019
Location: Horseraces SA Equine Veterinary Clinic, Markopoulos-Mesogaias
επιστροφή